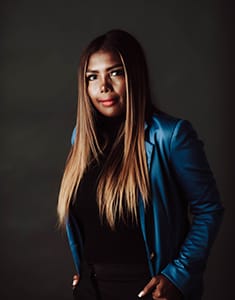 I am an enthusiastic and passionate, bilingual accountant. I graduated from Davenport University in December 2019 with a Bachelor's degree in Business Administration, majoring in Accounting with high honors. I was hired in the middle of the COVID crisis by Simply Counted. This has been my first job in America as an accountant. I love being part of this team, with the best work environment I have ever seen.
I was born and raised in Colombia. I moved to America in 2014. I took a few years to learn English to accomplished my goal. It was challenging to learn another language as an adult, and study a career in a foreign language. It is not impossible for those who dream big. Accounting is my passion, and I've known that since high school when I took some accounting classes and fell in love with numbers.
As a staff accountant at Simply Counted Business Services, I am responsible for a variety of accounting services with several different clients. I really enjoy the variety I experience at Simply and each day is an opportunity to learn something new.
I live in Zeeland and love Autumn. My husband and I love traveling to different places in Michigan, around the U.S., as well as international destinations. We watching movies, sunsets, and enjoy life together. As a fashion lover, I do some fashion/traveling blogging in my personal blog on Instagram. I do the fashion/modeling and my husband does the photography!!!
Was last modified
28 October 2021
by