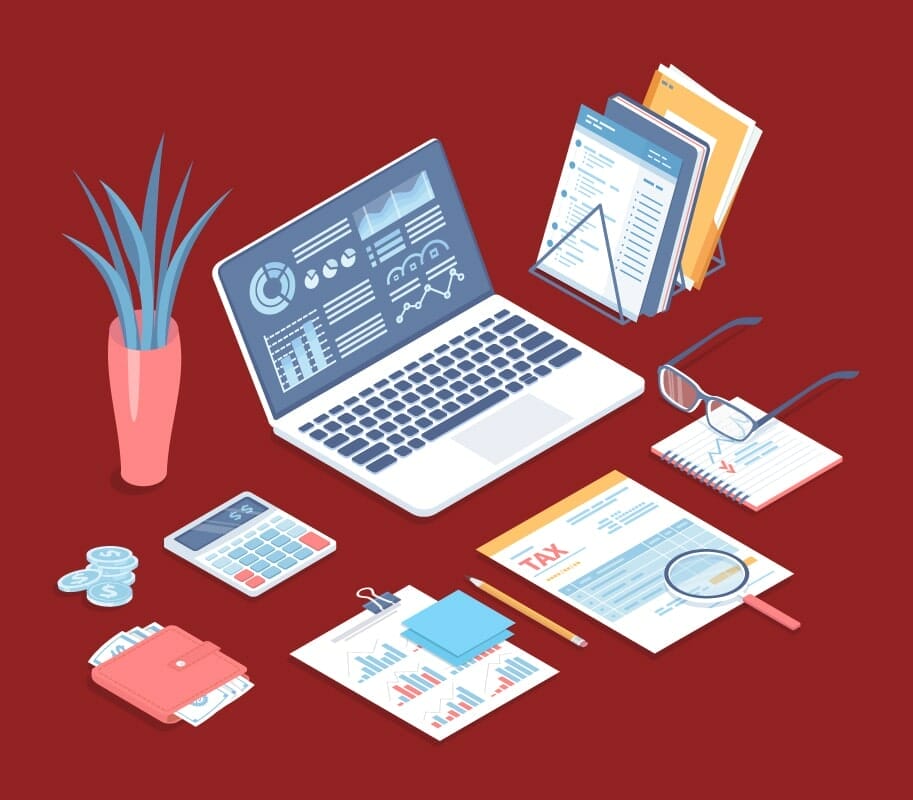 Gain more time to focus on your business by outsourcing your business accounting and bookkeeping services to Simply Counted. Maintaining financial records for your business is a big responsibility, and we're here to take that burden over for you. Let us help free up your time so you can focus on more important aspects of your business.
Types of bookkeeping and accounting services
Transaction Recording
This is the initial part of accounting and what many people refer to as bookkeeping. It involves entering financial transactions into accounting software–such as sales, purchases, and payments–to ensure that financial records are up-to-date and accurate. Ensuring these entries are entered and categorized correctly at this stage means all of the accounting functions that follow it have the best chance of being accurate also.
Cash Flow Management
Managing cash flow is a key accounting function that is critical to manage well. Determining your average monthly burn and ensuring there is enough cash to cover it keeps everyone paid. Poorly managing cash flow can create a lot of stress and unhappy vendors and employees.
Bank Reconciliation
Here is where we match business bank statements with internal financial records to ensure that all of your business transactions are recorded and accounted for.
Payroll Processing
This is an accounting function that might or might not be part of your accounting package from Simply Counted. Employee pay is calculated, including withholding taxes, determining paid holidays and vacation, and making payments to your employees and government agencies.
Accounts Payable / Accounts Receivable Management
Managing your business's payments to suppliers as well as collections from customers. This is generally performed at the same time as Transaction Recording as noted above.
Financial Reporting
A key end result of accounting is to prepare business financial statements, such as balance sheets, income statements, and cash flow statements. Performing this function and reviewing the reports provide a clear picture of your business's financial health.
Tax Compliance
Ensuring that your business complies with tax laws and regulations, including preparing and filing your business tax returns, are part of the tax compliance process. While this may be part of the Payroll Processing function on a consistent basis, it is separate when it is performed as part of your income tax forms that are due to the IRS each year. Simply Tax, our sister company, offers the annual income taxes while Simply Counted works on the Payroll Processing parts.
By outsourcing bookkeeping and accounting services, your business benefits from the expertise of Simply Counted's experienced accountants. Let us handle the difficult and time-consuming financial responsibilities so you gain back valuable time and resources for core business activities. It's our mission to provide you and your staff with peace of mind by ensuring accuracy in your financial records.
Was last modified
3 July 2023
by