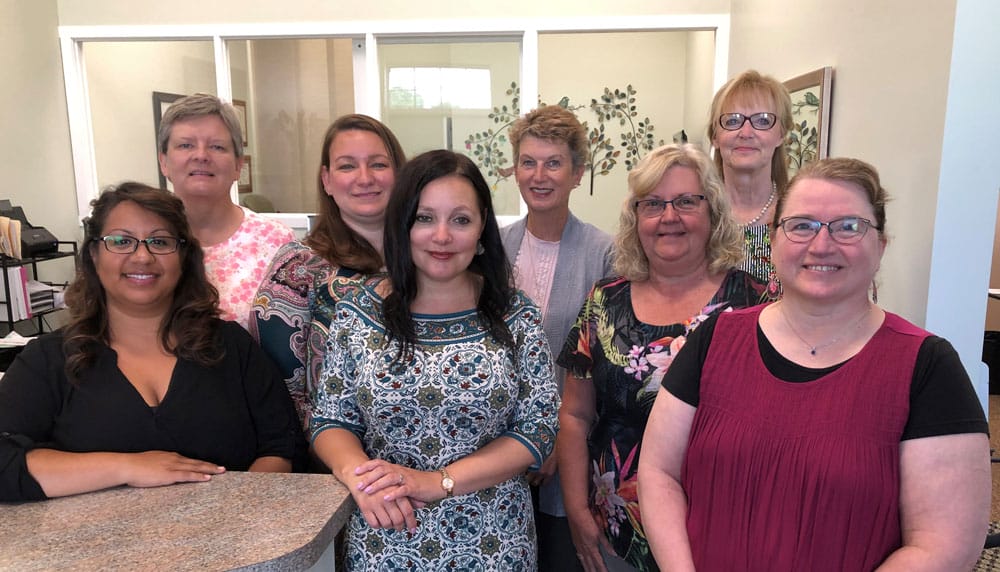 Namaste ~ Thank you for taking your precious time and showing your interest in Simply Counted Business Services, Inc. and our staff. Please select an item below to read more about us.
Who We Are
Simply Counted Business Services, Inc. is a public accounting firm in Holland MI, offering a variety of services including CFO services, payroll, consulting, bookkeeping services, and much more… to support your business needs. Our team consists of professional accountants, as well as a human resource expert and consultant, enabling us to service clients throughout the United States.
We are located at: Extended Hours: Jan 1-April 15
Simply Counted Business Services, Inc. Monday-Friday: 8:00 am-5:00 pm
60 E Lakewood Blvd #140 Saturday: By Appointment
Holland, MI 49424
(616) 738-0044
Please feel free to contact us if you have any questions or would like more information.
History
Diana Kasza, President, started in business after serving as a controller of a medium-size corporation. Prior to the controller position, she served as a staff accountant for 5 years with a public accounting firm in Big Rapids, Michigan. The inception of Simply Counted Business Services, Inc. began in 1997 as a sole proprietorship. Our original name was The Mammen Group Inc., which was incorporated in 2002. We moved to our current location in 2010, with one staff member.
In 2012, we changed our name from the Mammen Group, Inc. to Simply Counted Business Services, Inc. It better defines our environment and the passion we have for serving clients.
Services
NEW! Income Tax Preparation and Planning
Simply Counted is proud to announce that our sister company, Simply Tax Inc., will be taking over tax preparation and planning services. Simply Tax offers the same personalized assistance with your tax questions to help you make the best tax decisions possible!

Their tax professionals are fully registered in income tax preparation and can assist with both federal and state taxation. Simply Tax works with individuals, corporations, partnerships, sole proprietorships, non-profits, estates, and trusts to provide tax preparation and planning services.
Accounting & Bookkeeping Services
Our Team
Diana Kasza: Accredited Business Accountant/ Consultant, Experienced Controller, President of Simply Counted Business Services, Inc.
Tricia Diekema: Staff Accountant, Inventory Control
Shari Hoort: Staff Accountant, Real Estate Management Experience
Sarah Whitmer: Accounting Assistant
Alicia Kooistra: Staff Accountant
Crystal Norton is still part of the Simply team, but is now a part of our sister company Simply Tax, focusing solely on the tax preparation side of financial services. You can learn more about them on the Simply Tax website.
Was last modified
6 March 2020
by