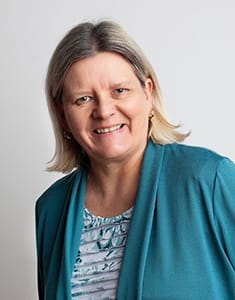 As a Staff Accountant here at Simply Counted Business Services, my responsibilities include handling the daily accounting for many of our clients from accounts receivable and payable, multi-state sales taxes and payroll, to financial reporting and tax reporting. I am also responsible for providing compilation and review services for our monthly and quarterly clients.
I have 20 years of experience as a Project Accountant for a General Contractor in Denver CO, where I was responsible for the payables, receivables, and payroll for each project. I have 15 years of experience as a General Ledger Analyst for Herman Miller in Zeeland MI, where I was responsible for all aspects of accounting for the Herman Miller affiliates. I have been a Staff Accountant at Simply Counted for two years, and I love the environment we have established here.
When not at work, I play the clarinet in the Holland American Legion Band, the Zeeland Community Band, and the Hope College Concert Band.
I have 2 fur-babies, Bobby my adorable lab/chihuahua mix and Mandy my gray tabby cat.
My hobbies include reading, knitting, crocheting, and crosswords.

Was last modified
8 October 2021
by