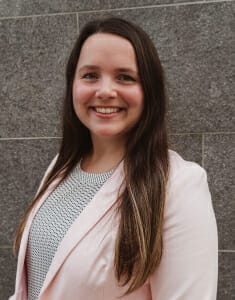 I graduated in May 2021 from Ferris State University with a Bachelors Degree in Business Administration and an Associates Degree in Accounting.
My position at Simply Counted is my second job in the "real world" and I could not be happier here. I had a hard time discovering my passions in life, and the direction I wanted to take my career, however by sophomore year of college I discovered that I am passionate about small businesses, their success, and accounting. I look forward to working with any and all clients, and helping them as much as I can.
My future goals include becoming a ABA and, or a CPA, as well as a business owner. (What kind of business? I have too many ideas.)
I'm from Burton, Michigan, and I currently reside in a city nearby, so I work 100% remotely for Simply Counted. My boyfriend and I met at Ferris, and live together with our cat Salem, and our dog Bruno.
Some of my hobbies include being outdoors, reading, exercising, and being crafty.
Was last modified
14 July 2022
by