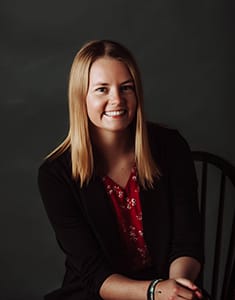 I recently graduated from Ferris State University with a Bachelor's degree in Accountancy as well as Certified in Forensic Accounting. My position with Simply Counted Business Services is my first full-time accounting job after graduation. I couldn't be happier to be a part of such an amazing team.
I'm working towards earning my CPA and only have a few more classes until I'm officially done with school. I love accounting and look forward to growing in my career with Simply Counted!
I was born & raised in the Upper Peninsula (a true Yooper). I worked at my parents' feed mill for most of my life up until I moved downstate for school. My mom was a CPA. She's the reason I wanted to become an accountant.
I met my boyfriend at Ferris, we moved to Holland after graduation. We are currently in the process of remodeling our first home! It's been a ton of work but it's such a rewarding feeling.
My hobbies include spending time with friends and family, visiting the U.P., being outdoors, and boating.
Was last modified
8 October 2021
by