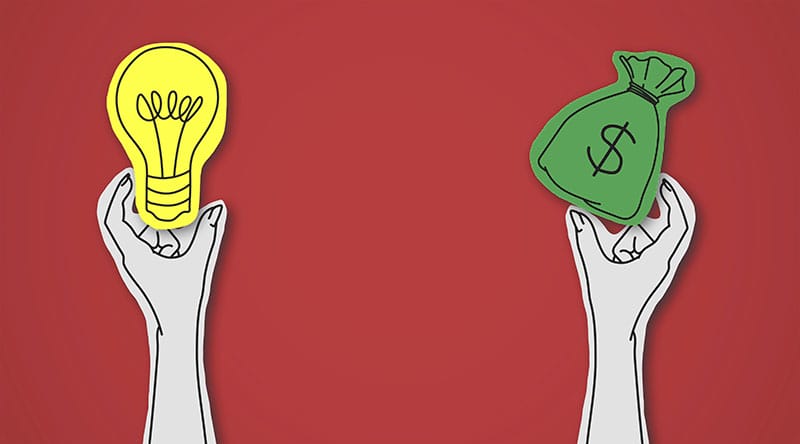 Simply Counted of Holland, MI offers a wide variety of business consulting services. Key elements include:
Strategic consulting: Long-term planning and budgeting for a company's direction and growth, an essential task that involves every facet of operations.
CFO services: Overseeing accounting staff, monitoring internal controls, and providing financial statement analysis, projections, strategic planning, compliance, cash flow management, and tax planning– ideal for the shareholder or owner that has too many hats.
Bookkeeping or accounting services: Day-to-day accounting functions.
The areas of business consulting that your company may need are often discovered in an initial business relationship review that we conduct with you. The review helps determine the type and level of services needed based on your current situation, needs, and goals.
Our consulting services may incorporate one or more of the following:
---
When it comes to forming a new business or changing its entity structure, the number of important financial factors to consider can make your head swim. Choosing the right business structure is vital to starting your business off on the right foot or growing in the right direction if the current structure isn't quite right. From expected growth to tax and liability considerations, our accounting experts will evaluate your tax structure and help you make informed decisions for your company's entity choice.
Simply Counted's consulting services for a new business formation includes more than helping you determine or change to a new corporate tax structure. We can also assist with:
Obtaining a new EIN (Employer Identification Number) or changing it to reflect your new business type (if required)
Opening a business bank account
Choosing the right accounting method
Setting up an accounting system, and much more.
Having your financial ducks in a row can make a big difference in smooth operations, making smart decisions, acquiring funding, reducing stress and building a successful business.
Contact us for entity formation consulting
---
If you are thinking about starting a business or already have one in operation, a strong business plan can attract investors, secure financing, and set up your business for long-term success. Our experts can help you develop a comprehensive business plan that contains the right information to reach your goals. A good business plan includes financial forecasting, market research, business cost analysis, tax planning, cash flow management, and funding and financing options. It can also include information about the appropriate business structure for you based on tax and liability considerations. For the optimal chance of success, ask the experts at Simply Counted for business plan assistance to ensure your plan contains the right information and is displayed in the correct format that investors expect.
Contact us for business plan assistance
---
There are many pieces of the puzzle when compiling a complete assessment of your organization's financial picture. If your business operations have been plugging along the same way, it could be the ideal time to let a fresh set of eyes look into your data and processes to identify areas of improvement.
Our experts help you and your staff form a clear picture of your company's financial picture. This can be used as a stepping stone to making positive changes and keeping everything flowing smoothly. Some of the steps we take to put together a financial picture are to:
Review financial statements and business data such as sales, costs, expenses, and profit margins
Analyze key financial ratios
Review internal controls
Assess risk, evaluate and forecast budget
Create financial performance assessments
Using these findings, we suggest actions that will improve your business finances and operations. An operations assessment helps pinpoint areas which, after modification, can significantly strengthen your bottom line. You'll soon be making much better decisions for the future success of your business.
Contact us to assess your current operations
---
How much do you trust the internal accounting controls in place at your business? To ensure the accuracy, reliability, and security of your company's financial information your internal accounting controls should be reviewed by a third party and closely guarded per their recommendations. Simply Counted's process will audit existing controls, review financial statements, evaluate risk, develop and implement new controls, and monitor compliance. Having the right internal accounting controls in place at your company helps prevent fraud, errors, and other financial mishaps.
Contact us to evaluate your internal accounting controls
---
Consulting with your company on internal workflow and system procedures helps improve overall operations. By assessing current procedures, identifying inefficiencies, developing new procedures, improving information management, training employees, and monitoring compliance we can help you streamline your operations. This results in higher efficiency, better morale, and an overall increase in your bottom line.
Contact us for internal system procedure consulting
---
If you are interested in acquiring a company, you will want to review critical financial data to ensure you are making the best decision. Our accountants perform due diligence, create financial models, inspect taxes, complete a valuation analysis, plan for integration, and provide closing support for the acquisition process. We also offer these services if you are selling your company, to assure a successful transaction.
Contact us for business acquisition consulting
---
Strategic planning can be challenging, especially when industries undergo constant change. The strategic planning experts at Simply Counted provide the guidance you need to improve your financial performance and achieve your business goals in any industry. Our seasoned accountants perform research and analysis to gain insights and create a targeted, intentional plan to improve your long-term financial and organizational outlook. The process includes financial analysis, business planning, performance improvement, tax planning, financial reporting, and risk management.
A proper strategic consulting process involves every facet of business operations. It is an essential part of setting your company up for long-term financial success. Connect with us today to obtain strategic planning and budgeting strategies for your organization.
Contact us for strategic planning
---
Data loss can cost a business thousands if not millions of dollars. It has also caused businesses to totally collapse. Securing your financial data and documentation is vital to assure stability for your business and is part of legal compliance. Simply Counted helps you explore options for electronic storage that are secure and safe, including both data encryption and access control. Our services also include file management, regular audits, and compliance assessments. These processes are part of reducing financial risk and data loss before it happens. Prevention can mean everything.
Contact us for electronic source documentation storage
---
Ensure your company has a solid financial foundation by consulting with us on debt reduction and cash flow management. There is almost always a good solution, but it takes an outside party to find it. We review your financial standings and identify areas for improvement as well as create a debt reduction plan to set you up for success. Once you begin implementing the plan we monitor your progress to make sure you stay on track.
Contact us for budgeting, cash flow management and debt reduction
---
Received a letter from the IRS? Don't panic! If you are in a bind or have IRS issues at your business, we can represent you and help you resolve them. Knowledge in this area is very important as it can prevent escalation of issues that may have started out relatively simple and small. Our team can help you straighten out any current tax disputes as well as prepare your future tax filings to avoid future problems.
Contact us for help with IRS issues
---
Sometimes life just happens. An unexpected event, often out of your control, causes a major shift in your business's financial situation and you find yourself wondering if you should turn out the lights, lock the doors, and go home for good. Before doing that, it's a good idea to get some outside advice and consider bankruptcy or re-organizing your business. You want a financial mentor on your side.
Simply Counted can help guide you through this rough spot. Meet with our team so we can assess your financial position. Let us look at what steps are necessary. We'll analyze your debt structure, look at your assets and operation costs, discuss bankruptcy options, and set up negotiations with creditors. It is often possible to rebuild your organization and improve its future financial performance. Contact us and we'll give our honest advice about drafting a reorganization plan for your business.
Contact us for bankruptcy guidance and re-organization consulting
---
Family is the most important part of your life. Making eldercare decisions as you or your loved one's age can be difficult and confusing. Let us ease your family's worries by assisting in important eldercare arrangements from the accounting side. Eldercare consulting from Simply Counted includes budget planning and controlling decisions such as:
Withdrawing from investment accounts
Ensuring the important bills are paid
Debt reduction
Nonessential spending
Long-term care facilities and your assets
Tax planning strategies to save you money and allow you to keep more of your hard-earned income.
You can rely on our Accredited Business Accountants at Simply Counted to guide you and ensure you and/or your elder loved ones are financially cared for and protected. Contact us today and make that first step to gain control of your financial future.
Contact us for eldercare consulting
Was last modified
3 July 2023
by