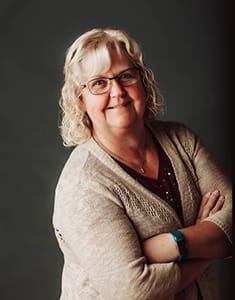 It is always a great thing, and sometimes a rare thing, when one can say that they love their job! I am very privileged to have been given the opportunity to say that.
At Simply Counted Business Services, I am able to do what I love on a daily basis. I also get to learn and expand my knowledge. I enjoy working with numbers and helping our clients keep their records in order.
The atmosphere in this office is amazing, everyone is so ready to jump in and help each other. This extends to the way we treat our clients, we care about each of them and want each one to feel important.
I graduated from Calvin College with a BA in Business Administration. I have 20 years of bookkeeping experience in a local real estate/property management office. I loved it there and thought that I would be there forever, but the economy changed.
I have chosen to move in a different direction for the last few years. In addition to working at Simply Counted, I am a school bus driver for West Ottawa Public Schools. They say diversity is good!
I met my husband while at Calvin College. We have 2 great sons, 1 amazing daughter-in-law and 2 delightful grandsons.
In my spare time, I enjoy camping, kayaking, spending time with family and being involved with church. I have also been a mentor in the Kids Hope Program.
Was last modified
8 October 2021
by