When starting a new business, one of the first decisions to make is whether to form your company as a sole proprietorship, partnership, Limited Liability Company (LLC) or incorporating a business. Incorporating an existing business brings up other questions of when, why and how. There are advantages and disadvantages to each type, but the benefits of incorporating your business should play a key role in your decision-making process. Here are the top 3 reasons to incorporate your business: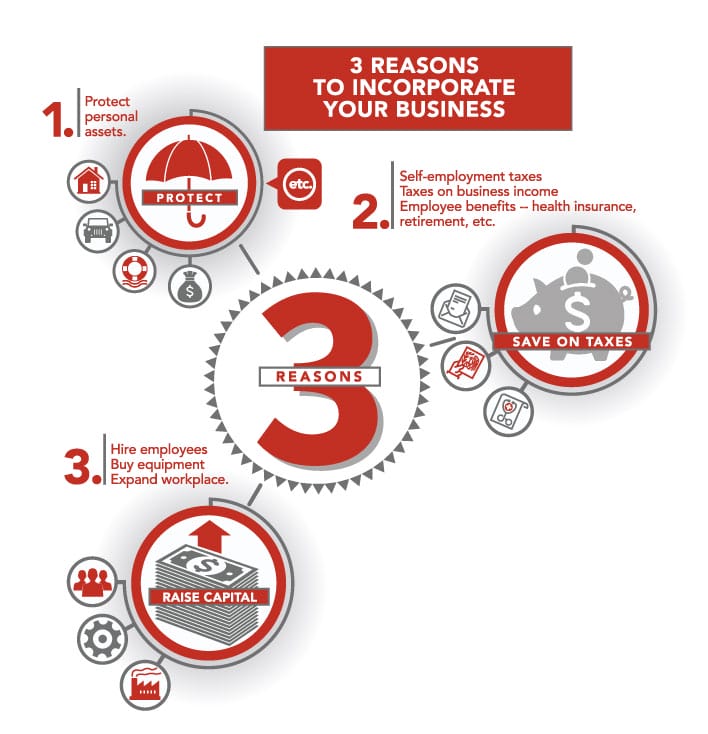 1. Protecting Your Personal Assets
When you incorporate your business, it creates a separation between your personal assets and the assets of your company. Reducing this liability means things like your home, vehicles, and personal savings will be protected.
2. Save On Your Taxes
Rather than paying self-employment taxes at the end of the year for a non-incorporated business, you gain the advantages of a deductible salary in an incorporated business. And for Sub S corporations, you'll avoid double taxation on dividends. In addition, employee benefits for both yourself and your employees – like health insurance, retirement accounts, etc. – can be deducted from your annual taxes.
3. Raise Capital for the Business
In the end, the goal of any business is to make money! Incorporated businesses make it easier for you to raise capital so you can grow and expand. Hiring new employees, purchasing equipment, and expanding the workplace all typically require increasing capital and could have you hitting new benchmarks that may unattainable in a sole proprietorship status.
About the Author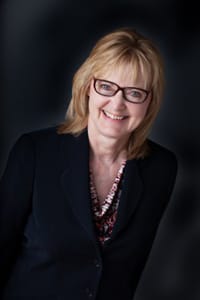 President of Simply Counted Business Services, Inc.
Diana is an Accredited Business Accountant/Consultant with more than 25 years of experience. She is a graduate of Ferris State University and an active member of Toastmasters International.
Was last modified
27 May 2021
by