As tax season comes to an end and you file away your records, you may be looking at your ever-growing file cabinet and wondering, "can I get rid of some of these documents?" While there are many reasons to keep or discard certain paperwork, there are some documents you should never throw away! (IRS Tax Returns and supporting documents should be kept for 5-7 years, by the way.)
Below are the 9 paper documents you should keep forever in their original form: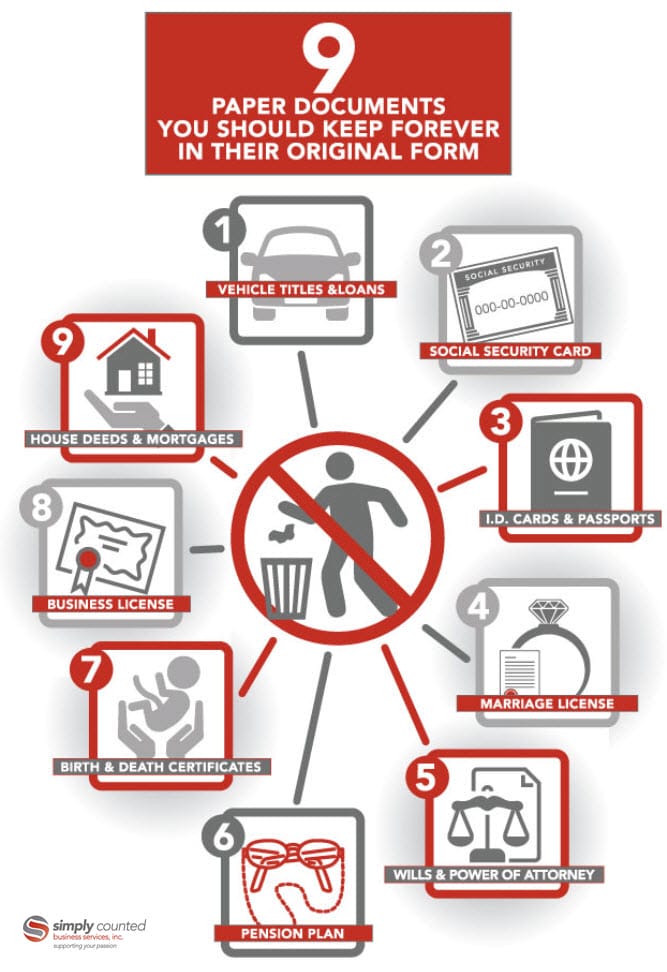 9 Paper Documents You Should Keep Forever in Their Original Form
Vehicle Titles & Loans
Social Security Card
Identification Cards & Passports
Marriage License(s)
Wills & Power of Attorney
Pension Plan
Birth Certificates & Death Certificates
Business License(s)
House Deeds & Mortgages
About the Author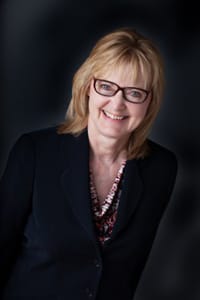 President of Simply Counted Business Services, Inc.
Diana is an Accredited Business Accountant/Consultant with more than 25 years of experience. She is a graduate of Ferris State University and an active member of Toastmasters International.
Was last modified
19 December 2019
by