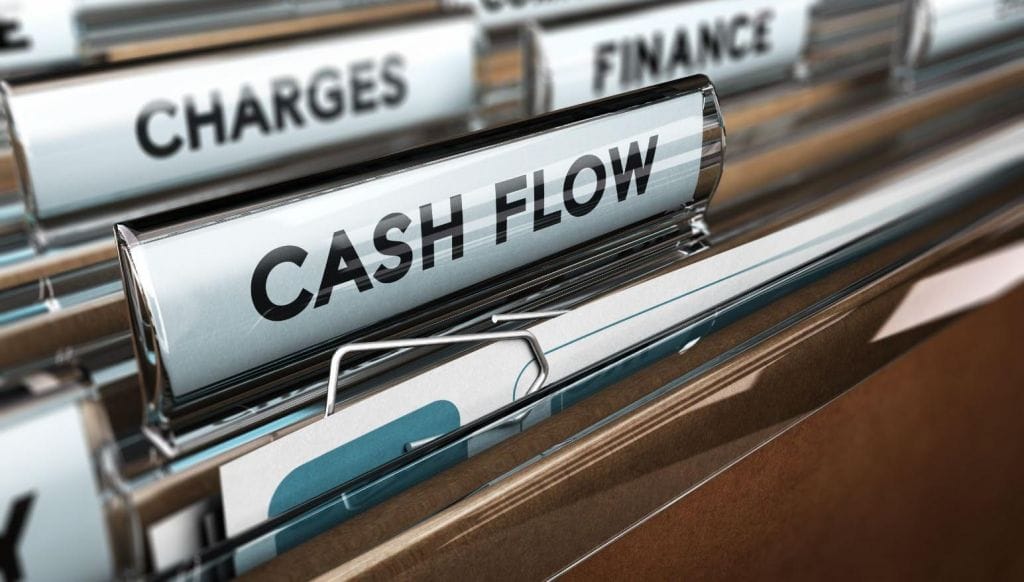 Looking for an accountant that meets your business needs can be confusing. There are many certifications that can be earned, from a basic college degree in accounting to specializations in fraud, bookkeeping, and internal auditing.
So how do you know who to hire? Like choosing a doctor, you want your accountant to have the skills and knowledge to do a trustworthy job. And like a doctor, that accountant should be certified by a well-known accreditation council.
Let's take a look at what an Accredited Business Accountant is and if hiring one is right for your business.
What is an Accredited Business Accountant?
An Accredited Business Accountant (ABA) is a financial professional that is certified by the Accreditation Council for Accountancy and Taxation (ACAT) through testing on common accounting standards. The ABA credential is a prestigious designation that proves an accountant is proficient in general accounting.
There are three steps to get an ABA accreditation:
Complete the ABA examination with a score of at least 70
Have a total of three years of accounting experience through work and study. This may be college classes that were completed or work at an accounting firm, for example.
Participate in Continuing Professional Education (CPE) after the exam is completed in order to stay up-to-date on changing accounting practices.
The ABA examination is broken into two parts known as Practice 1 and Practice 2, each with 100 multiple-choice questions. These parts can be taken separately or at the same time, as long as they are completed within 18 months of one another. Six main areas are covered during the exam, with a disproportionate number of questions: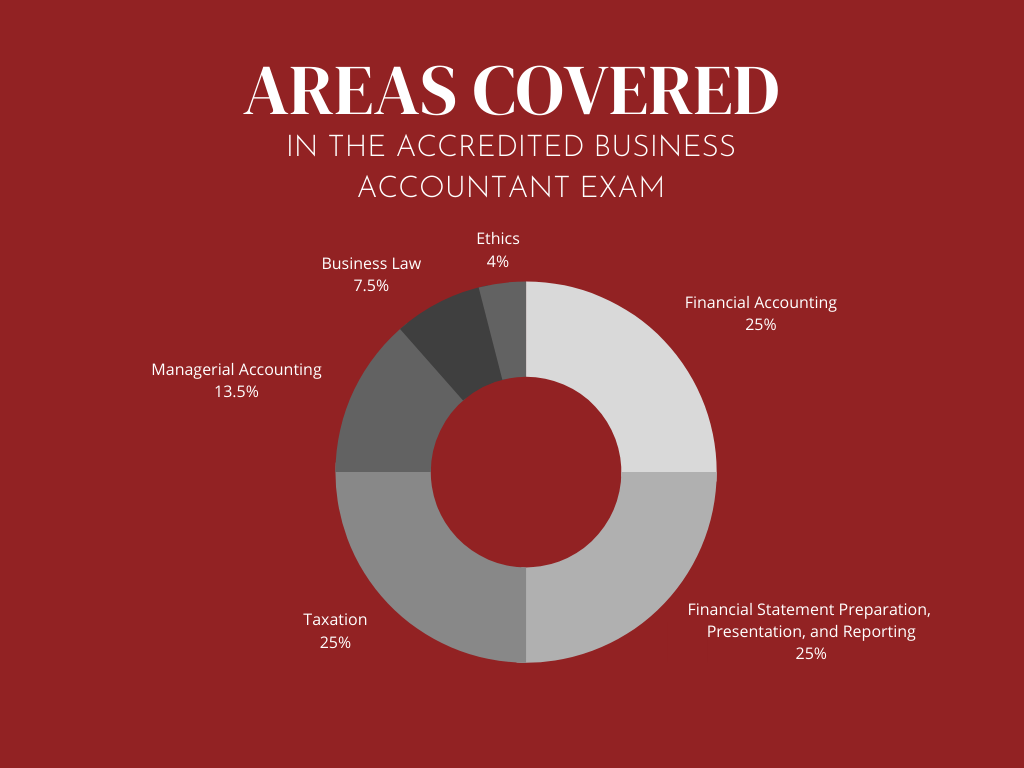 With an ABA certification, an accountant can help with tax returns, give financial business advice, compilation and review, and prepare financial statements, including balance sheets, income statements, and cash flow statements. Because the ABA credential is well-rounded, these accountants can provide broader services than a specialized professional.
While Accredited Business Accountants are allowed to work with any size business, they generally work with small-to-medium sized businesses, individuals, or families.
What's the difference between an Accredited Business Accountant and an Accredited Business Advisor?
Depending on the state in which a professional is licensed, an Accredited Business Accountant may be referred to as an Accredited Business Advisor. These terms are synonymous, but state law dictates under what circumstances an accounting professional is allowed to call him- or herself an "accountant".
In 21 states — including New York, California, and Texas — only a Certified Public Accountant (CPA) is legally allowed to advertise themself as an "accountant". In states like Iowa, Minnesota, and Michigan, however, an ABA is allowed to refer to him- or herself as an "accountant". If you are unsure about the laws where you live, it is best to check with your state's financial licensing department for more information.
Benefits of Hiring an Accredited Business Accountant
Business owners sometimes believe that a CPA is the best person for accounting because the certification takes longer to achieve. This is not the case! A CPA does have the authority to perform certified audits that an ABA cannot and official reports on financial statements.
But if these services are not required, hiring a CPA may not be a good fit. CPAs are generally more expensive to hire than other financial professionals and using them for anything other than their specialized tasks may not be the best use of your resources. For general accounting, ABAs are just as competent and provide an alternative with many of the same skills and experience as CPAs while fitting your budget.
On the other hand, hiring a non-certified professional is taking a risk with your business. Since ABAs have proven knowledge and training in accounting, they can be trusted to complete projects correctly.
Accredited Business Accountants are established financial professionals to hire for most accounting tasks. It takes years of studying and experience to prepare for and pass the ABA exam, not to mention continuing to learn new rules and regulations required to maintain the certification. This provides security in hiring an accountant without overpaying.
If you are looking for an Accredited Business Accountant to work with your business, contact Simply Counted Business Services for financial help.
About The Author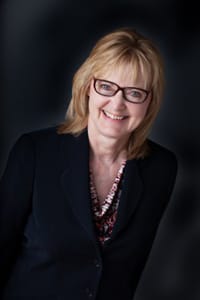 President of Simply Counted Business Services, Inc.
Diana is an Accredited Business Accountant/Consultant with more than 25 years of experience. She is a graduate of Ferris State University and an active member of Toastmasters International.
Was last modified
17 March 2023
by