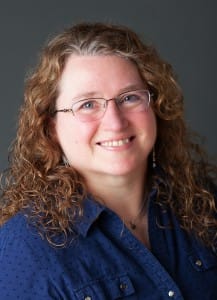 I just started with Simply Counted in April 2015 as a part-time accounting assistant. I handle all the daily accounting and payroll for one client in Michigan.
I was a stay-at-home mom for twenty years, raising nine children. I then worked in the retail environment for 11 years, 5 years of which were in the accounting department. Feeling a need for change from retail, I attended Crossroads Career Training and found out about career options at Thompson M-TEC in West Olive.
I completed the Accounting I course at Thompson M-TEC in the winter. When this job opportunity opened up, I applied and was hired. Working with only one client has allowed me to continue my education at Thompson M-TEC. While I am currently taking courses to become a medical assistant, I have found the work experience here to be very beneficial and related to what a medical assistant position would require. I hope to continue working here while also finding a part-time position as a medical assistant in the West Michigan area.
My husband and I moved to West Michigan 13 years ago. We are now empty-nesters, enjoying the West Michigan beauty and quietness. Personal hobbies include crocheting, baking, crafts, and reading. I have been involved in many church activities, including Sunday School superintendent, VBS assistant director, and am currently a Kid's Hope mentor.
Was last modified
19 February 2020
by